Jordan Levy, Founder & Executive Director CapSource - November 14, 2018
---
Case competitions are a fun and exciting way to develop students professionally. Through traditional case competitions, coordinators typically select a static case with a set fact pattern and a series of business challenges for students to analyze and address through a presentation and/or written deliverable. This learning format ultimately allows students to simulate the professional work environment by assuming the role of a real working professional, which is something that tends to be pretty challenging to accomplish in the traditional academic environment. Students prepare their insights and present their outcomes to a panel of judges, which is usually made up of university faculty and industry professionals.
At IACBE, we value providing students with as many meaningful real-world experiences as possible during their academic tenure. That's one of the primary reasons why we encourage our member institutions to incorporate experiential learning into their curricula through case competitions and other active learning formats designed to enhance students' professional capabilities. One interesting benefit of case competitions is that they are one of the most scalable models of professional development within an academic environment. In some cases, hundreds, if not thousands of students can work on the same case challenge simultaneously. One thing is for certain: there is no losing with case competitions, just winning and learning.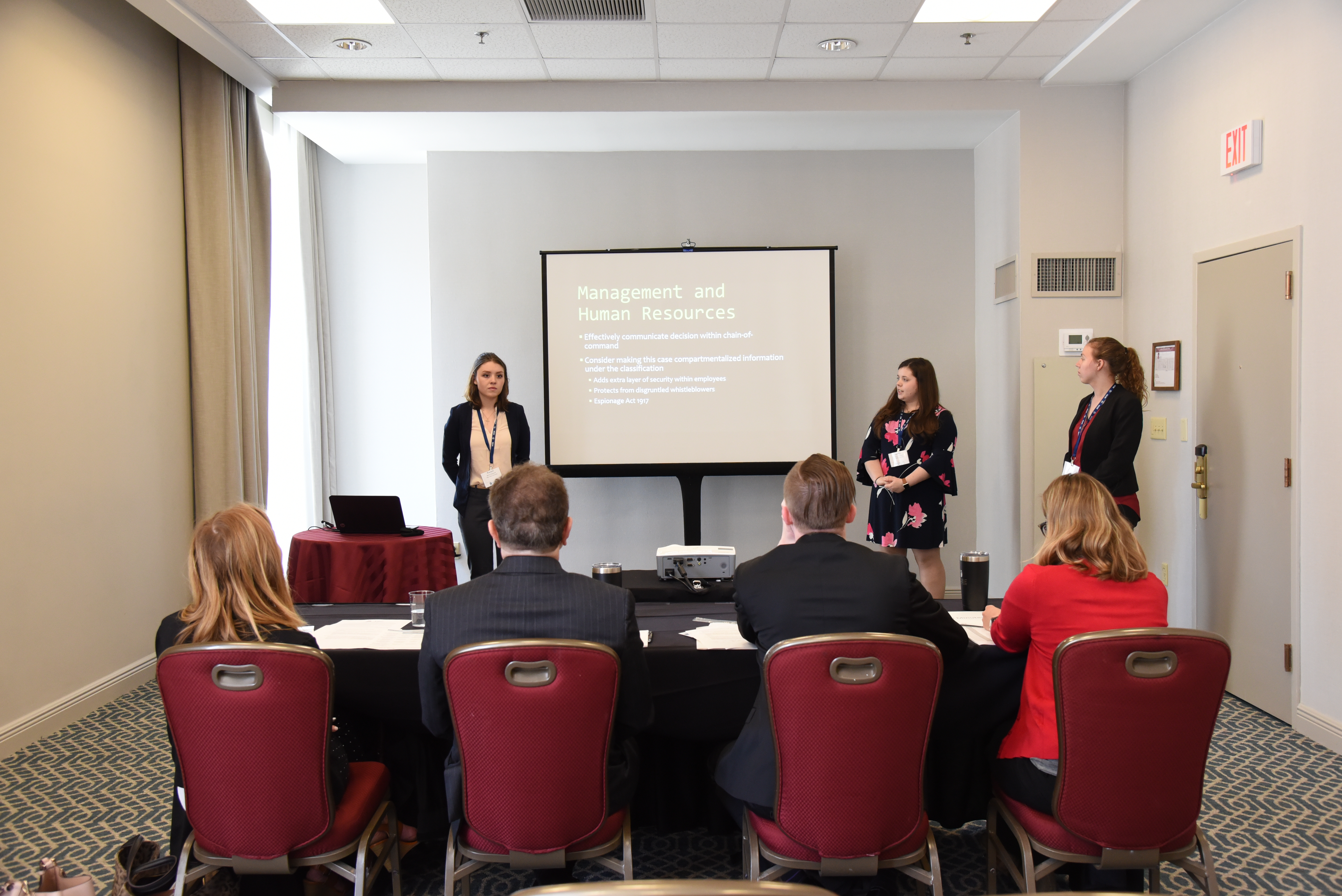 Every fall, IACBE encourages their regions to participate in case competitions as a warm up for the national competition, which takes place every year at the Annual Conference and Assembly Meeting for member institutions. We're extremely proud to recognize our New England and Great Lakes regions for hosting regional case competitions over the past few years. These intimate competitions at a regional level reinforce the main reason why we are all here: student learning and development.
This year, the IACBE team got a chance to drop by the New England Regional Conference at Dean College in Franklin, Massachusetts to watch students from three schools compete to come up with the best insights using a mini-case based on a highly provocative tobacco company called, Juul. The students were tasked to think both strategically and ethically about the backlash the company has been experiencing for allegedly targeting users under the age of 18 through their marketing campaigns.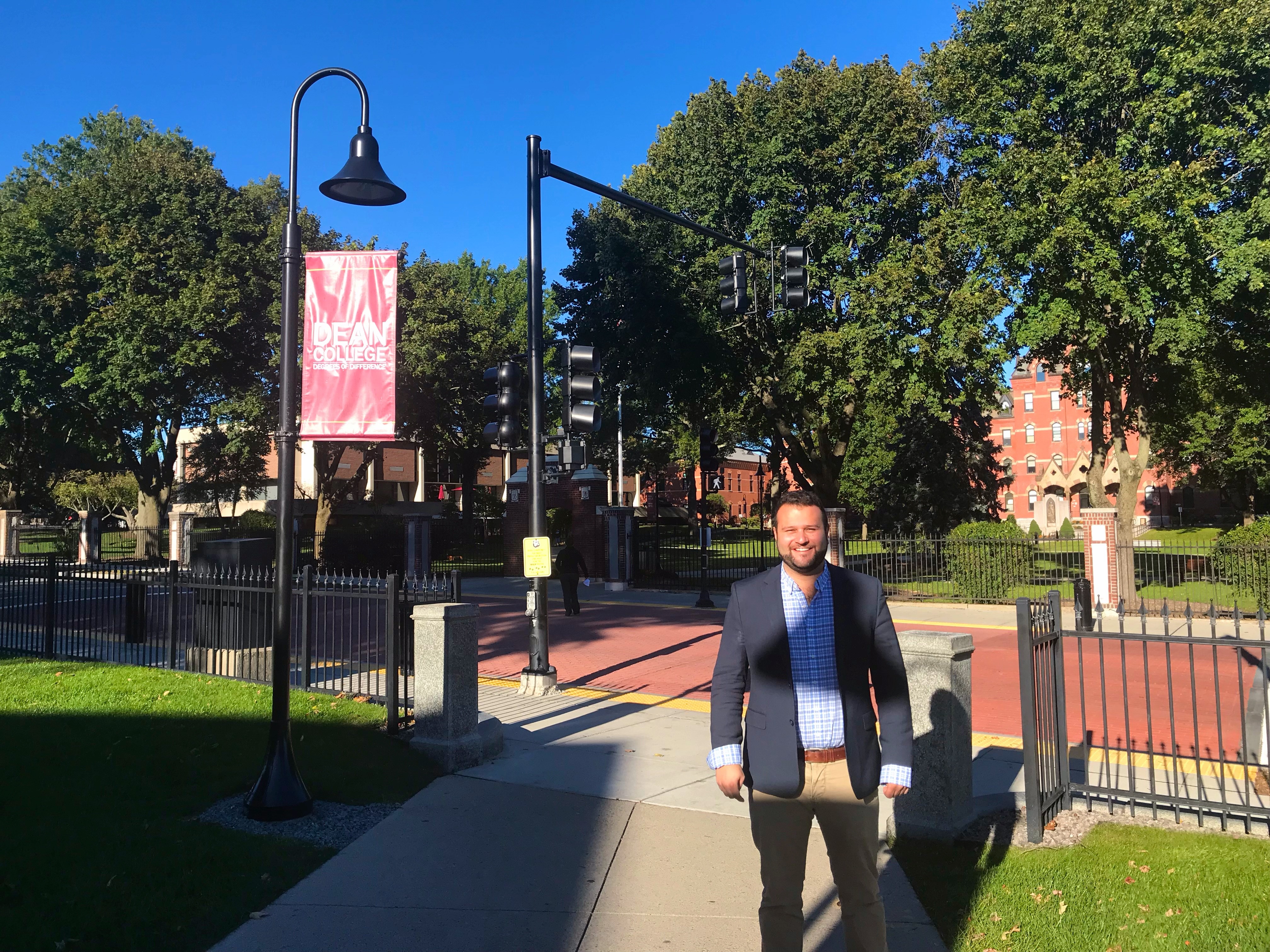 We'd like to congratulate all the teams that participated, including Dean College and Elms College, on their amazing presentations and analysis. We'd also like to recognize the student team from Springfield College, who won the regional competition and will be advancing to the national competition, fully sponsored by the New England Region.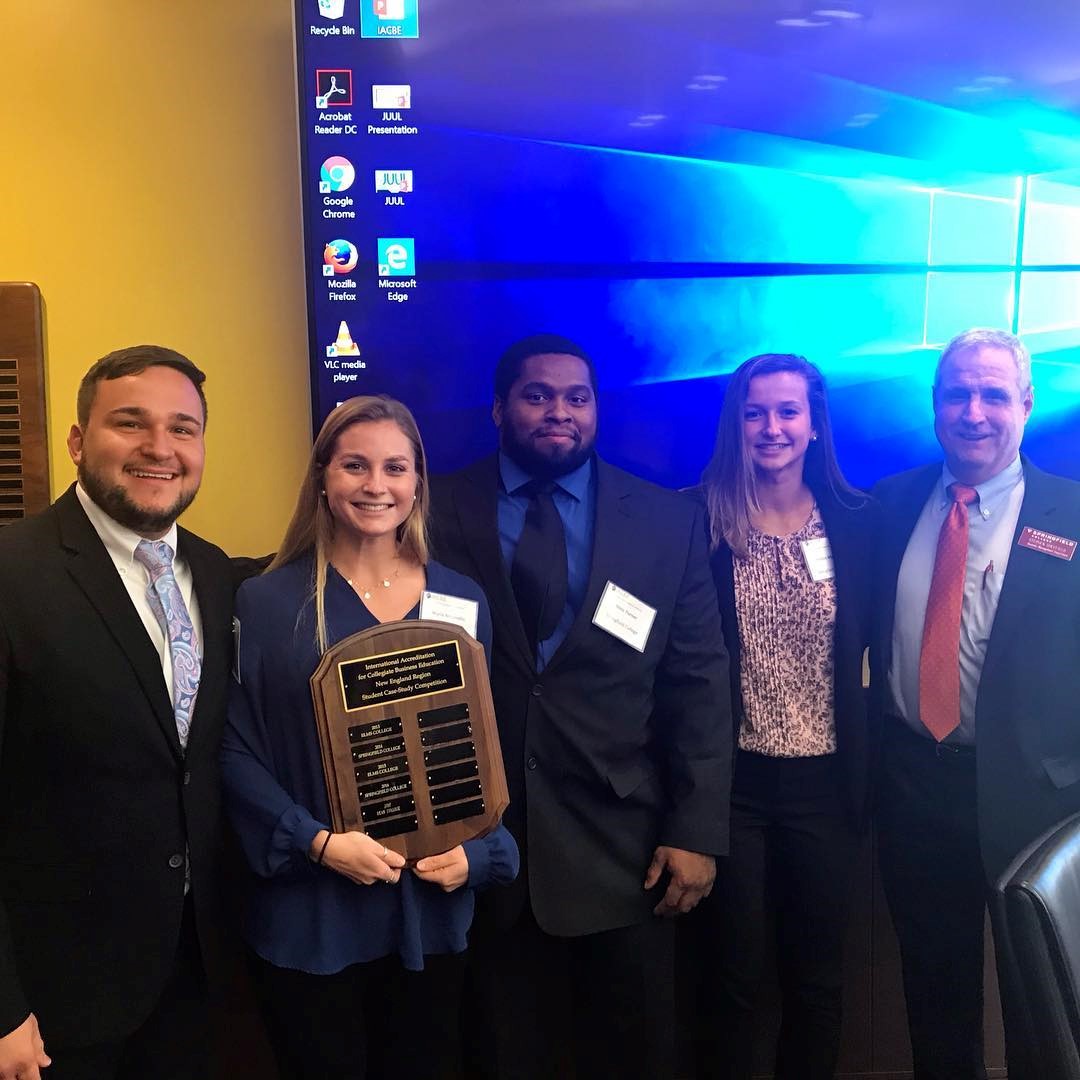 ---
Earlier this year, IACBE announced a partnership with CapSource Education, a vendor that helps colleges and universities build and scale their experiential learning initiatives. With this partnership came a new kind of case, a Live Business Cases, which features a real host company with a real business challenge for the students to work on. Through this format, students get all the benefits of a traditional case competition with the added value of including real stakeholders willing to provide them with even more context and feedback on the challenge. The Live Business Case pilot last year was a resounding success: 8 teams from member institutions around the globe prepped for 6-weeks to develop their insights on the real business challenge. The students were provided direct access to the company's management team through office hours and were tasked to come up with real product enhancements in addition to a new pricing scheme and go-to-market strategy. Ultimately, the student teams were given 20 minutes to present their insights directly to the host company's management team, who provided highly nuanced feedback on their performance. In addition to this case, every year, IACBE leverages an ethical case from the University of Arizona, which allows us to further connect the competition with IACBE's core values of ethical business decision making.
---
Congratulations to Cologne Business School once again for winning the case competition last year! We'd also like to give a special shout out to the teams from the University of Guam and St. Thomas Aquinas for placing 2nd and 3rd respectively. If you're interested in learning more about the CapSource ClassPulse Live Business Case used last year or hearing more from the students, faculty mentors, and host company executives about their experience, watch this highlight video we produced.
---
This year, we're very excited to announce that the competition will be bigger and more exciting than ever before. With 10 total teams participating, including teams from outside of IACBE member network, this year will be an even more challenging and rigorous competition than in previous years. In addition to the competition, CapSource will be coordinating exciting networking events, a service project, and site visits with exciting local companies to make this experience even more engaging and beneficial for the student participants. To learn more about the competition or pre-register, please feel free to check out the Case Competition Highlight Page on our website.