General Contact Information
IACBE World Headquarters
New Address 
11960 Quivira Road
Suite 300
Overland Park, KS 66213
Telephone: +1 913 631 3009
Fax: +1 913 631 9154
General Email
Meet The Staff
---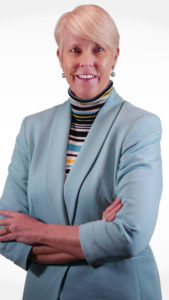 Dr. Phyllis Okrepkie
President
In her role as President of the IACBE, Dr. Okrepkie is the Assembly's Chief Executive Officer and is responsible for the strategic, marketing, operational, financial, and values leadership of the Assembly.
Prior to joining the IACBE, Phyllis was the Senior System Graduate Academic Dean and the Online Graduate Academic Dean at Herzing University where she was responsible for both the Master of Business Administration and Master of Science in Nursing programs. Previously, Dr. Okrepkie has served as Senior Vice President of Graduate Studies and Dean of the Harold D. Buckingham Graduate School at National American University and has worked as an adjunct faculty member at NAU's Colorado Springs campus. Dr. Okrepkie has worked in higher education since the early 1990's, holding both faculty and administrative positions at Huron University and the University of Mary, and adjunct faculty positions at the University of Phoenix, Colorado Technical University, and Morgan Community College. In addition, Dr. Okrepkie's experience with the IACBE has been extensive. She has served as the Secretary of the Great Lakes Regional Assembly, Vice President of the North Central Regional Assembly, has chaired IACBE site-visit teams, and has worked extensively on the IACBE accreditation process at National American University and Herzing University.
Dr. Okrepkie also possesses significant professional experience. She has been a consultant with Vanguard Consulting, Vice President of Finance for Okrepkie Enterprises and Particle Interconnect Corporation, staff accountant for Kennedy and Coe, LLC-CPA, Fiscal Analyst for the Alabama State Legislature, and Financial Management Administrator for the Government of Guam.
Dr. Okrepkie holds a Doctor of Management from Colorado Technical University, a doctoral-level Certificate of Advanced Graduate Studies in Advanced Accounting from Northcentral University, a Master of Business Administration from National University, and a Bachelor of Business Administration from the University of San Diego. In addition, she is a Certified Management Accountant.
Connect with Phyllis on LinkedIn
---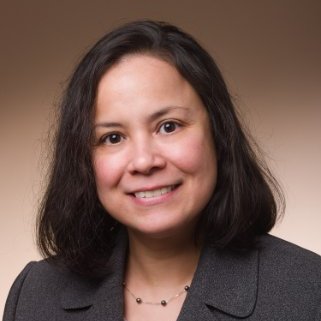 Cecilia Livengood, CCEP
Chief Compliance and Accreditation Officer
As Chief Compliance and Accreditation Officer, Ms. Livengood oversees all compliance and accreditation-related activities of the Assembly. She also serves as an accreditation liaison, mentoring schools with accreditation processes, maintaining compliance with IACBE policies, and providing guidance on outcomes assessment.
Cecilia brings with her almost two decades of experience in higher education compliance and accreditation. For many years she served as the senior executive responsible for accreditation, compliance and ethics, risk management and policy, and government/regulatory affairs for enterprises that span multiple jurisdictions and serve diverse populations. She has worked with multiple institutions on accreditation and licensing activities involving more than fifty regulators at the federal, state, programmatic and professional oversight level. She holds a Master of Jurisprudence with a concentration in Business Law and a Certificate in Corporate Compliance from the Loyola University School of Law and is a Certified Compliance and Ethics Professional.
Cecilia is a dynamic leader focused on development, mentorship, and fostering partnerships for ongoing quality improvement. Before coming to IACBE, she spent years of successfully leading diverse institutions through multiple accreditation cycles at both the institutional and program level. She is well-practiced in monitoring rulemaking activity and interpreting multiple levels of regulations to ensure institutional and programmatic compliance in an ever-changing regulatory environment.
Cecilia is originally from Pittsburgh, PA and currently lives in the Kansas City area, having spent several years in the interim in Chicago, IL and the Bay Area of California.
---
Dr. Pat Hafford
Vice President of Operations
As Vice President of Operations for the IACBE, Dr. Hafford assists the President in advancing the IACBE's quality assurance and accreditation mission. He works with the President and the staff members in developing and implementing the Assembly's strategic plan. Dr. Hafford also has operational responsibility for a variety of areas including finance, human resources, information technology, and facilities. He also works with individual schools on application processes, self-study materials, site visits, workshops, and compliance issues.
Prior to joining the IACBE, Pat was Dean of the College of Arts and Sciences at Wentworth Institute of Technology in Boston. He has also served in the position of Dean of the College of Professional and Continuing Education. He holds the academic rank of Professor of Management.
For the past 20 years, he has been president of Veridea Consulting, Inc., a management consultancy offering services in operating process improvement, transition planning and implementation, project design and execution, zero-based planning and budgeting, technology alignment with business needs, customer relationship development, and critical project intervention.
Prior to founding Veridea, he served as Vice President of Operations with International Data Corporation in Framingham, Massachusetts. IDC is the world leader in market forecasting and analysis for the technology industry with offices in 42 countries and over 600 analysts worldwide. His responsibilities included publishing production, design and graphics services, editorial, fulfillment, distribution, software application development, real estate, and facilities management.
Formerly he held the position of Managing Publisher, Finance and Operations, for The Christian Science Publishing Society in Boston. In addition to his role as financial officer for the Society, his areas of management responsibility included fulfillment, manufacturing, broadcast operations, information technology, and translation services.
Pat graduated from Moorpark College in Moorpark, California. He earned his MBA from Babson College in Wellesley, Massachusetts. He has a Ph.D. in management with a concentration in strategic management from Sullivan University in Louisville, Kentucky.
---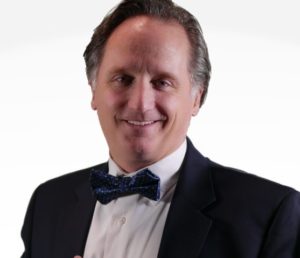 Ted Collins
Director of Member Services, Marketing, and Recruitment
Ted Collins has previously served as Vice President of Member Services and Marketing and Vice President of Accreditation and Compliance, and is now responsible for social and print media, public relations, new member recruitment, and member services for IACBE. He also works with individual schools on application processes, workshops, accreditation questions and compliance issues.
Ted brings over 15 years of higher education and non-profit experience as a faculty member, department chair, dean, provost, and vice-president. He has worked successfully on numerous accreditations at several institutions, including both regional and national candidacies and reaffirmations.  Prior to joining IACBE, Ted was Vice President of Unity World Headquarters, where he oversaw the education and events divisions. Ted also has extensive experience as a corporate and nonprofit attorney.
In addition to his J.D. from Drake University Law School, Ted holds a Masters in the Art of Teaching from the University of Iowa and is completing work for his Ed. D. in Higher Education Leadership with Baker University. He has also been involved on numerous nonprofit boards, and currently serves as vice president of Olathe Civic Theatre Association.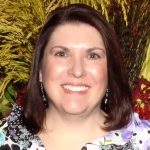 Kim Caedo
Director of Finance
Ms. Caedo is the Director of Finance for the IACBE and is responsible for managing all financial operations of the IACBE. Kim's duties include financial planning, budgeting, and the general management of the Assembly's financial affairs. In this capacity, she ensures that the IACBE's financial activities are carried out in a fiscally-sound and responsible manner. Kim manages the collection and disbursement of the Assembly's funds, coordinates the development of the annual budget, and oversees other internal accounting functions of the IACBE. In addition, Kim is responsible for preparing various financial and management reports, for financial analysis and forecasting, and for coordinating all activities associated with the annual external audit of the Assembly's financial affairs.
---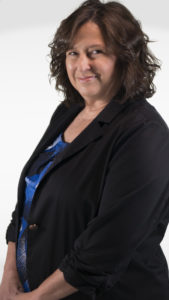 LaNita Malinowski
Accreditation Support and Director of Internal Operations
Ms. Malinowski possesses over twenty-years' experience in administrative assistance, customer support, and office management. Serving as Accreditation Support and Director of Internal Operations, LaNita ensures that the Assembly's world headquarters offices function smoothly and effectively. In this role, she manages and oversees all aspects of our headquarters' operations. She is also responsible for providing assistance with all operational aspects of the Assembly's accreditation-related activities. In addition, LaNita provides administrative support for various facets of the IACBE's member service and development activities, and she coordinates and/or assists with the planning and organization of the Assembly's special events.
---
Regional Director of Business Accreditation Development - South Asian Countries
Dr. Venkat Edara is World Certified Accreditation Specialist, who identifies himself as an enthusiast for teaching and bringing unbridled passion and dedication to all his engagements. He is a catalyst for local and global partnerships who strengthens academic quality and operational excellence while engaging the campus and worldwide communities.
Dr. Venkat will expand IACBE's presence in Southeast Asia by working directly with potential new members and enagaing with government accrediting bodies and officials.
Connect with Dr. Venkat on LinkedIn
---