Meet Our Team
---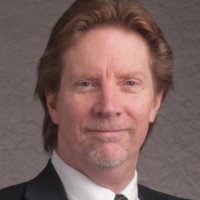 Dr. Pat Hafford
President
In his role as President of the IACBE, Dr. Hafford is the Assembly's Chief Executive Officer and is responsible for the strategic, marketing, operational, financial, and values leadership of the Assembly. Pat previously served as IACBE Vice President of Operations.
Prior to joining the IACBE, Pat was Dean of the College of Arts and Sciences at Wentworth Institute of Technology in Boston. He has also served in the position of Dean of the College of Professional and Continuing Education. He holds the academic rank of Professor of Management.
For the past 20 years, he has been president of Veridea Consulting, Inc., a management consultancy offering services in operating process improvement, transition planning and implementation, project design and execution, zero-based planning and budgeting, technology alignment with business needs, customer relationship development, and critical project intervention.
Prior to founding Veridea, he served as Vice President of Operations with International Data Corporation in Framingham, Massachusetts. IDC is the world leader in market forecasting and analysis for the technology industry with offices in 42 countries and over 600 analysts worldwide. His responsibilities included publishing production, design and graphics services, editorial, fulfillment, distribution, software application development, real estate, and facilities management.
Formerly he held the position of Managing Publisher, Finance and Operations, for The Christian Science Publishing Society in Boston. In addition to his role as financial officer for the Society, his areas of management responsibility included fulfillment, manufacturing, broadcast operations, information technology, and translation services.
Pat graduated from Moorpark College in Moorpark, California. He earned his MBA from Babson College in Wellesley, Massachusetts. He has a Ph.D. in management with a concentration in strategic management from Sullivan University in Louisville, Kentucky.
---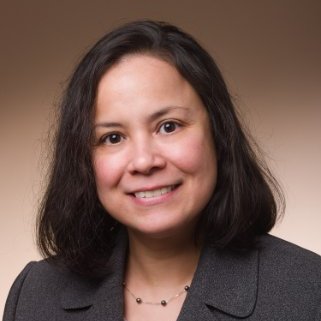 Cecilia Livengood, CCEP
Chief Compliance and Accreditation Officer
As Chief Compliance and Accreditation Officer, Ms. Livengood oversees all compliance and accreditation-related activities of the Assembly. She also serves as an accreditation liaison, mentoring schools with accreditation processes, maintaining compliance with IACBE policies, and providing guidance on outcomes assessment.
Cecilia brings with her almost two decades of experience in higher education compliance and accreditation. For many years she served as the senior executive responsible for accreditation, compliance and ethics, risk management and policy, and government/regulatory affairs for enterprises that span multiple jurisdictions and serve diverse populations. She has worked with multiple institutions on accreditation and licensing activities involving more than fifty regulators at the federal, state, programmatic and professional oversight level. She holds a Master of Jurisprudence with a concentration in Business Law and a Certificate in Corporate Compliance from the Loyola University School of Law and is a Certified Compliance and Ethics Professional.
Cecilia is a dynamic leader focused on development, mentorship, and fostering partnerships for ongoing quality improvement. Before coming to IACBE, she spent years of successfully leading diverse institutions through multiple accreditation cycles at both the institutional and program level. She is well-practiced in monitoring rulemaking activity and interpreting multiple levels of regulations to ensure institutional and programmatic compliance in an ever-changing regulatory environment.
Cecilia is originally from Pittsburgh, PA and currently lives in Western Pennsylvania, having spent several years in the interim in Chicago, IL and the Bay Area of California.
---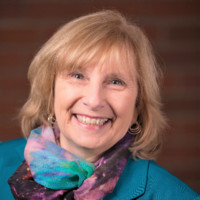 Laurie Yates
Accreditation Specialist
As an Accreditation Specialist, Dr. Yates serves as the IACBE Staff liaison to assigned schools: mentoring Members, facilitating site visits, and conducting comprehensive reviews of accreditation and compliance-related submissions. She is responsible for supporting Members for the ongoing quality improvement of their business program and monitoring member compliance.
Laurie has also held a number of volunteer positions with IACBE over the past decade. She served as the President and Vice President of the Pacific Northwest region, a site visit team member and chair, and a member of the Board of Commissioners, including terms as Chair and Vice Chair. In 2020, Laurie was the recipient of the Dr. John L. Green Service Award for commitment and dedication to IACBE and the academic profession. Laurie also has an extensive background in industry, having served in a variety of leadership and management positions in organizations from small entrepreneurial businesses to large corporations.
Dr. Yates currently serves as a Visiting Professor at Oregon Tech (Oregon Institute of Technology) in Wilsonville, Oregon. Since 2000, she has held numerous teaching and administrative positions in higher education. She holds a Doctor of Management from George Fox University and an MBA from the University of Oregon.
Connect with Laurie on LinkedIn
---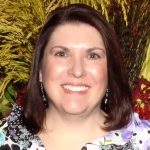 Kim Caedo
Director of Finance
Ms. Caedo is the Director of Finance for the IACBE and is responsible for managing all financial operations of the IACBE. Kim's duties include financial planning, budgeting, and the general management of the Assembly's financial affairs. In this capacity, she ensures that the IACBE's financial activities are carried out in a fiscally-sound and responsible manner. Kim manages the collection and disbursement of the Assembly's funds, coordinates the development of the annual budget, and oversees other internal accounting functions of the IACBE. In addition, Kim is responsible for preparing various financial and management reports, for financial analysis and forecasting, and for coordinating all activities associated with the annual external audit of the Assembly's financial affairs.
Ms. Caedo holds a bachelor's degree in business accounting from the University of Kansas.
---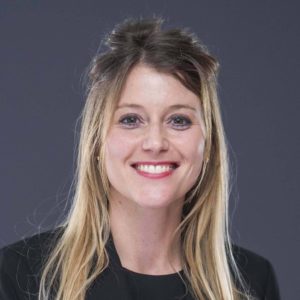 Vanessa St. Laurent
Chief of Staff
In her role as Chief of Staff of the IACBE, St. Laurent manages day-to-day operations for the organization and helps the President advance strategic priorities. By driving operational efficiencies, she enables the accreditation team members to focus on the IACBE's quality assurance and accreditation mission and deliver their best work.
Previously she worked Deloitte where she managed operations for Energy, Resources, and Industrials accounts and led special projects for the Client & Market Growth HR team. Before that, she served as Executive Assistant to the CEO at a public relations firm and Assistant to the Dean at Wentworth Institute of Technology in Boston.
St. Laurent earned her MBA from Simmons University in Boston, Massachusetts. She also holds a bachelor's degree in Illustration from Massachusetts College of Art and Design.
---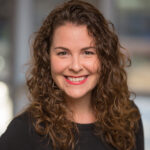 Andrea Cummings
Administrative Assistant
In her role as Administrative Assistant, Cummings supports IACBE in both operator and project manager capacities, providing administrative support and coordination for the organization and its members.
Cummings joins IACBE bringing years of experience within higher education. She comes to us from the Carolina Center for Jewish Studies, where she coordinated events and managed finances. She has also held the role of Event and Advancement Services Coordinator at the University of North Carolina School of Nursing and served as Program Coordinator for the Industrial and Systems Engineering Department at Texas A&M University.
Cummings holds a bachelor's degree from West Virginia University.
---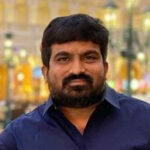 Harshavardhan (Harsh) Erra
Manager, South Asia Operations
As Manager of South Asian Operations, Mr. Harshavardhan Erra leads IACBE development by identifying growth opportunities, strengthening existing client relationships, and expanding IACBE brand awareness in South Asia.  Often serving as the first point of contact for prospective clients, Mr. Erra shares information about accreditation and provides guidance to institutions as they advance through the stages of membership.  In addition, he meets regularly with IACBE team members to provide updates on progress in the region.
Mr. Erra also heads South Asian operations of a French educational entity, Groupe IGS.  Previously, he worked at public Indian organizations including India Post and Food Corporation of India.  He holds a master's degree in Life Sciences from Osmania University in India.  In his spare time, he delivers guest lectures on social entrepreneurship to various institutions and mentors young Indian social entrepreneurship start-ups.
---