Annual Conference is Now Virtual
Register for Day 1 - April 1, 2020
Register for Day 2 - April 2, 2020
The World Health Organization has now declared COVID-19 a global pandemic, the US Government has extended travel restrictions and many states have declared a state of emergency.
In order to promote the safety and wellbeing of our members, conference attendees and IACBE staff, we have made the difficult decision to cancel the 2020 Annual Conference scheduled for March 30-April 3, 2020 in Dallas, Texas.
Please read through the FAQ section below for more information regarding virtual options for some of the presentations. We also encourage our members to watch our website and plan to attend one of the Regional Conferences in the Fall. We will miss seeing you all in Dallas, and look forward to being at your regional conferences later this year.
FAQ's:
Will there be an opportunity to attend the conference virtually?
Yes, the schedule is linked at the top of this page, eighteen of the presenters will be giving their presentation on April 1 and 2, 2020. Check the schedule on a regular basis as the information to register for and log in to the meeting will be updated next week. There is no charge to attend, so invite faculty, administrators, staff, and friends. We need your support to make the virtual conference a success. We will also host a virtual exhibit hall where you can visit with an exhibitor.
Will my registration fee be refunded?
Yes, IACBE Headquarters will take care of cancelling all registrations (including extra events such as the stadium tour and Dean's Roundtable) and refunds will be processed within the next 30 days. Refunds will be made in the form of your original payment. There is no need to contact us regarding refunds unless you have not received anything by April 17th, 2020.
Will my hotel reservation be cancelled and refunded?
Yes, if you made your reservation as part of the IACBE block at the Westin Galleria, the hotel will be taking care of cancelling/refunding. We encourage you to confimr the cancellation iwth the hotel if you did not receive a cancellation notification from them.
Is the Student Competition cancelled?
The student competition will still take place virtually. Scroll down to get the all of the details.
Will the Accreditation Institute still take place as planned?
If you have registered for the Accreditation Institute, we will be offering the Institute on Monday and Tuesday as scheduled using GoToMeeting. If possible, we encourage you to instead register for the July or September sessions, but if you cannot make either of those, you can attend the virtual Institute. If we do not hear from you at iacbe@iacbe.org by Monday, March 23rd, we will cancel your registration for the Accreditation Institute on March 30-31, 2020. You can then register for a face-to-face session. There are two other institutes already scheduled (July and September), and registration for those will be opening in the next 30 days.
I nominated someone for an award...will someone still be chosen? Yes! We will announce the award winners (via LinkedIn, Facebook, and our website) Thursday, April 2nd.
We usually meet at ACAM to plan our regional Fall meeting...what should we do now? Ted Collins at IACBE is the point person for the regional meetings. Officers for each region will be working with him to assist each region with their planning.
---

We are officially moving the IACBE Live Case Competition to a virtual format this Spring in order to prioritize the safety and well-being of all the students.
We know the experience won't be quite the same, since you won't have an opportunity to meet each other in-person and see the sites around Dallas, but we want to assure you that this will still be an incredible, reference-worthy learning experience for all those that are involved.
We encourage you to take a look at some of our #AllStarStudent Sample Deliverables, including a few teams from previous competitions, so you can model your deliverables off of other ones that are best in class.
The updated competition timeline:
Week of March 16th - 30-Minute Virtual Office Hours with Coinsource Leadership (Schedule)
March 27th @ 5:00 PM ET - Submit Final 3-5-Page Written Memo (+ appendix) to jordan@capstonesource.com
March 31st @ 12:00 PM ET - Submit Final Presentation to jordan@capstonesource.com
April 1st @ 9:00 AM - 1:00 PM - Virtual Live Synchronous Case Presentations with Panel of Judges (One 10-minute presentation + 10 minutes of Q&A)
April 2nd @ 10:00 AM - Winners Announced, Winning Team Exhibition, and Competition Debrief
We understand that this is a challenging situation for all. We hope to see you remain focused on researching effective ways for Coinsource to launch their Platform as a Service Solution, especially amid these circumstances. All businesses are being impacted in ways that are totally unforeseen, so we hope you see this as an opportunity to put your thinking cap on and get creative.
---
We Appreciate the Support of Our 2020 Sponsors and Exhibitors and Look Forward to Seeing Them at Future Events
President's Circle Sponsor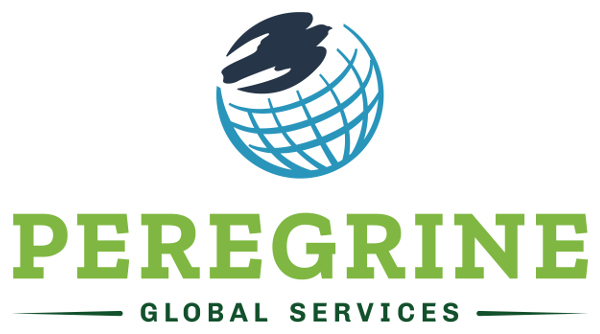 ---
Exhibitors