2021 ANNUAL CONFERENCE AND ASSEMBLY MEETING
Virtual
April 13-16, 2021
---
The theme for the 2021 Annual Conference and Assembly Meeting to be held virtually April 13-16, 2021, is MOVING. FORWARD. TOGETHER. With the challenges that we have all faced since early 2020, we decided to keep things simple. MOVING. FORWARD. TOGETHER. expresses what we hope for 2021, and underpins our belief that excellence in business education requires respecting and valuing the unique characteristics, attributes, and perspectives of all stakeholders in the educational process and results in graduates who possess the knowledge and skills to meet the needs of the future business environment.
In line with this theme, presentations will focus on areas that support excellence in business education. Examples of topics include ensuring equity, inclusion, and equal access to business education, working with underprepared students, preparing students to be adaptable and agile in a rapidly changing environment, developing ethical leaders, using experiential learning inside and outside of the classroom, adopting different teaching modalities to reach students (on-ground, online, hybrid, other), teaching techniques for specific business topics, or any other topic related to the theme that supports excellence in business education.
| | | |
| --- | --- | --- |
| Registration Type | Early Bird - Through March 12 | Standard Registration |
| Individual Member | $100 | $150 |
| Individual Non-Member | $125 | $175 |
| Group - Up to 15 from the same Member School | $500 | $650 |
| Group - Up to 15 from the same Non-Member School | $600 | $750 |
Full refunds (excluding 2% processing fee for credit card payments) will be available through April 12, 2021.  No refunds will be made after that date.
---
Opening Keynote Speaker Ron Ruth
"Behind The Castle Walls: Creating MAGIC In Any Business"
What in the world can customer-focused businesses possibly learn from the "Happiest Place On Earth®?" More than you can imagine. In "Behind The Castle Walls," self-professed "Disney Geek," Ron Ruth will take you on an inspiring journey into the creative and business genius of Walt Disney.
He'll also share his observations and extensive research as a frequent visitor to the "House of Mouse." Students and faculty alike will discover the essential elements of the world renown Disney guest service delivery process that not only attracts millions of annual visitors to the Disney Theme Parks, it transforms them into loyal, raving fans. More importantly, you'll learn how to adapt and adopt that same guest service delivery process to the benefit of any business program or business.
We can't be in Orlando as planned, but keynote Ron Ruth will be bringing some imaginative Disney fun to us! Before building and selling a thriving wedding business, Ron spent 15 years in upper management with a national movie theater chain. He's appeared on stage at numerous national and international business conferences and has been a guest on a variety of podcasts. He's crafted highly-acclaimed customer experience workshops for big and small businesses and is the founder of the Inspiramaginativity™ Institute where entrepreneurs learn how to blend inspiration, imagination and creativity to overcome the greatest challenges of everyday life and business.
Wednesday Keynote Speaker Dr. Edgar Barron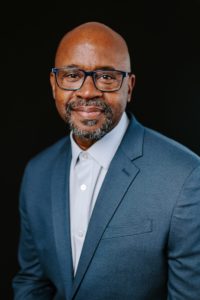 "Re-imagining Diversity as Strategy"
No idea or concept has gained more traction in organizations and institutions over the last decade than Diversity. Over sixty percent of current Chief Diversity officers have been hired in the past 3 years as organizations move rapidly to respond to the renewed reality of racism in America. But what if organizations approached Diversity as a strategy to be leveraged and not a problem to be solved? What if they integrated Diversity into their organizational strategy and academic curriculum? What if they produced a generation of leaders that are equipped to leverage Diversity as a strategic advantage? Can you imagine the impact? This keynote session will provide the framework that will enable you to re-imagine Diversity as Strategy.
Dr. Barron is an accomplished organizational consultant, Diversity, Equity and Inclusion leader, and executive coach with over 30 years of experience partnering with small non-profits, higher education institutions and large complex organizations. An expert systems analyst, Dr. Barron is well known for leading executive teams through processes that transform their strategy and culture, lead to continuous improvement, improve organizational effectiveness and increase customer satisfaction. In other words, he helps companies be better so that they can do better.  Learn more about Dr. Barron.
---
Accepting Nominations for Faculty of the Year and Service Awards

Nominations for Business Faculty of the Year, IMA® Accounting Faculty of the Year, and the John L. Green Service Award are being accepted through March 1, 2021. Check out the guidelines and nominate someone today!
---
We are pleased to once again offer the
IACBE-Peregrine Global Services Best Paper Award
Thank you to those who submitted for the Peregrine Global Services Best Paper Award.  Eligible papers  aligned with the 2021 ACAM theme, were not previously published, and must be presented  as a conference session. The award will be presented by Peregrine Global Services during the IACBE Annual Banquet on April 15, 2021.
The author of the selected paper will receive an invitation to attend a 2-day leadership development workshop presented by the Peregrine Leadership Institute during the subsequent 12-month period that includes $1,500 for travel reimbursement.
Click here for details regarding the Best Paper Award.
---
We Appreciate the Support of Our 2021 Sponsors and Exhibitors
Want to learn more about becoming a sponsor or exhibitor? Click here!
President's Circle Sponsor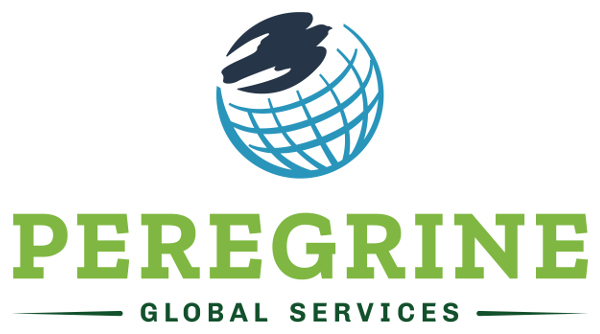 ---
Exhibitors