MOVING. FORWARD. TOGETHER. Webinar Series
As a service to our members and friends, the IACBE is providing a series of webinars to explore a variety of topics of interest to our members and to provide professional development opportunities for faculty. There is no charge for the webinars.
To view previous webinars go to the IACBE Webinar Channel
Future IACBE webinars include:
February 25 - NASA Astronaut Douglas H. Wheelock (Colonel, U.S. Army, Ret.) in partnership with Franklin University - Noon EST ONLY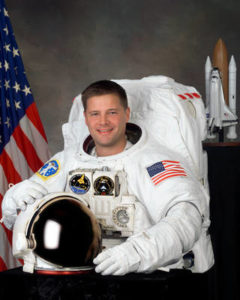 Leaning into the Future of Work: Lessons in Leadership from a NASA Astronaut. Join us as we partner with Franklin University's Leadership Center to bring you NASA Astronaut Douglas H. Wheelock (Colonel, U.S. Army, Ret.). Col. Wheelock's experience with interacting with our civilization's most advanced technologies and in leading successful space missions is legendary. In this time of extraordinary disruption and transformation of every aspect of society, his insights will help both leaders and educators prepare for the future and to develop the competencies that enable others to thrive in a VUCA (volatile, uncertain, complex, and ambiguous) future. Join the meeting (Meeting ID: 962 7539 7384)
March 11 – Munzoor Shaikh, Tech Consultant specializing in C- and board-level healthcare engagement - 8:00 AM EST ONLY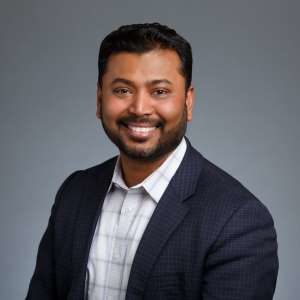 Munzoor Shaikh serves as lead of the Health Systems practice for the West Monroe consulting. In this role, he partners with systems and providers to thrive in the new age of digital health, value-based care, analytics and ongoing M&A. Munzoor focuses on helping health systems, hospitals, multispecialty medical groups, specialty providers, and retail providers to digitally engage patients and providers, take on risk-based contracts, conduct rapid analytics, activate population health, and M&A transactions.
The key to Munzoor's success is his unique ability to have the right mixture of industry expertise with out-of-industry innovations, integrating business and technology teams as true interdisciplinary teams. He also fosters a culture aware program management administered through health system board and management. Munzoor has a bachelor's degree from the University of Illinois and a master's degree from the University of Chicago Booth School of Business.
Munzoor is a board director with Heartland Alliance Health, a leading anti-poverty organization. He is also the founder and president of Bangladesh6G, a non-profit that generates value for Bangladesh from abroad. Register today!
Information on future webinars will be provided on the IACBE website as we are
MOVING. FORWARD. TOGETHER.
through this challenging new environment for business programs.
---